Invitations
Let your family and friends know about an upcoming event using creative flat invitation cards! Print invitation cards for special occasions such as birthdays, anniversaries, baby showers and more. Flat invitations come with blank envelopes, making it easier to send RSVP and save the date cards for your events.
How your flat invitation cards are printed depends on the quantity of your order. You can choose from matte, gloss, and high gloss UV coating. We also have uncoated cardstock if you intend to handwrite special messages on your invitations.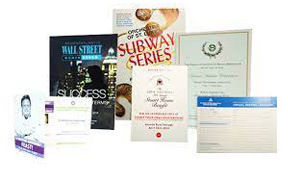 Customer Service members are standing by ready to answer any questions you may have on this product or any others.
Tel: (207) 775-2444 / E-Mail: orders@xcopy.com