Booklets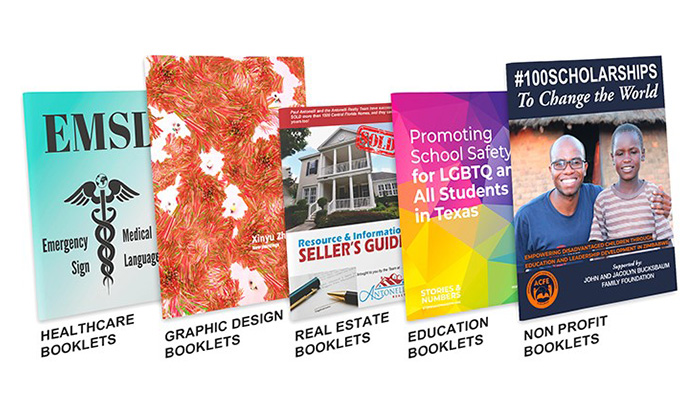 We offer the highest quality custom booklet maketing and promotional materials. Print business, graphic design, real estate, education, nonprofit booklets and more in vibrant full color on premium gloss or matte paper delivered to your doorstep.
Traditionally called "saddle-stitched" booklets, these are among XPress Copy's most popular products.  All year long, we copy playbills for arts, performing arts and sports organizations, directories for groups ranging from private clubs to fire departments, safety handbooks, policy guides … and the list goes on!
Each folded sheet produces four numbered pages in a booklet.  If you want to avoid blank pages, design your booklet so that the total of numbered pages is divisible by four (e.g.: 4, 8, 24, 32 pages).
XPress Copy will often be able to offer you the new and popular "square-back" style of saddle-stitched booklet, which adds a degree of elegance to your finished product.
Customer Service members are standing by ready to answer any questions you may have on this product or any others.
Tel: (207) 775-2444 / E-Mail: orders@xcopy.com