Color Copies
XPress offers fast short run full color printing services and cheap color copies online from your print-ready pdf files. We use the same high quality four color digital printing presses to print color copies that we use on our highest quality color booklet printing.
Many Stocks to choose from-60#/70#/80#/100#/120#and more….
Full Bleed Printing
Standard Paper Sizes-5.5" x8.5"/8.5"x11"/11"x17"/12"x18/13"x19"
Bindery Options Available- Fold/Staple/Trim/Laminate/Drill/Bind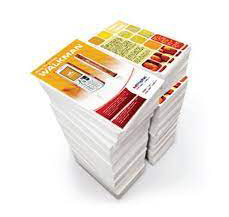 Customer Service members are standing by ready to answer any questions you may have on this product or any others.
Tel: (207) 775-2444 / E-Mail: orders@xcopy.com